Free Study Guides and Notes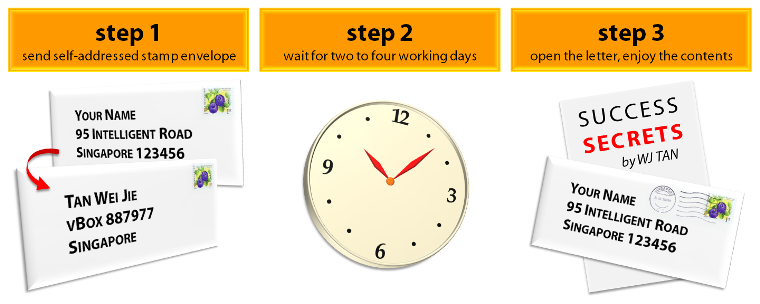 Our free study guides and notes are back once again by popular demand! We are giving away free study guides and notes via post, with no strings attached! All you would have to pay is for the postage.
Specially crafted for conciseness and simplicity, students will gain maximum benefit.
Simply send a self-addressed stamped envelope and the request form to the following address:


Tan Wei Jie
vBox 887977
Singapore
Please select any two:
Studying for Examinations and Time Management
Creating Effective Notes
Multiple Choice Questions: Tips and Tricks
Lower Secondary Mathematics: Common Geometrical Formulae
Lower Secondary Science: Waves
O-Level Mathematics: Calculus Summary Sheet
O-Level Physics: List of Formulae and Definitions
A-Level Mathematics: Statistics Summary Sheet
Send to a Friend
Send your best friend a surprise today! Just fill up this other request form and send us a stamped envelope with your friend's address on it.
Note
Each mailing address is allowed a maximum of one request of any two items due to weight limits. However, if you require more than two items, please drop us an email and we would advise you on the amount of postage required. Please note that study guides and notes will only be sent by post. Email or fax requests will not be entertained. If your mailing address is outside Singapore, please do not affix a postage stamp. Instead, please enclose one valid International Reply Coupon. This offer is valid until 30 November 2011.